October 26, 2017
Don't let the title of this blog mislead you– I love wearing ties and do on a weekly basis. However, not every setting requires wearing a tie but there are still ways to dress up an outfit without tying one on.
Here are two ways to make your wardrobe a few steps above the typical sport coat/button down combo:
1. POCKET SQUARES
Pocket squares are by far my favorite of all accessories. Ever since I first starting wearing sport coats/suits, I've always accompanied them with some form of pocket square. This is something I inherited from my dad that I still use to this day. In many formal business settings, you can get away with replacing a tie with a pocket square that compliments either the color of your shirt or jacket and you will still appear to have dressed it up.
And if you're new to the pocket square game, you can never go wrong with a plain white, linen or cotton pocket square. And there are over a dozen different ways to fold a pocket square so it appears you're not always wearing the same one.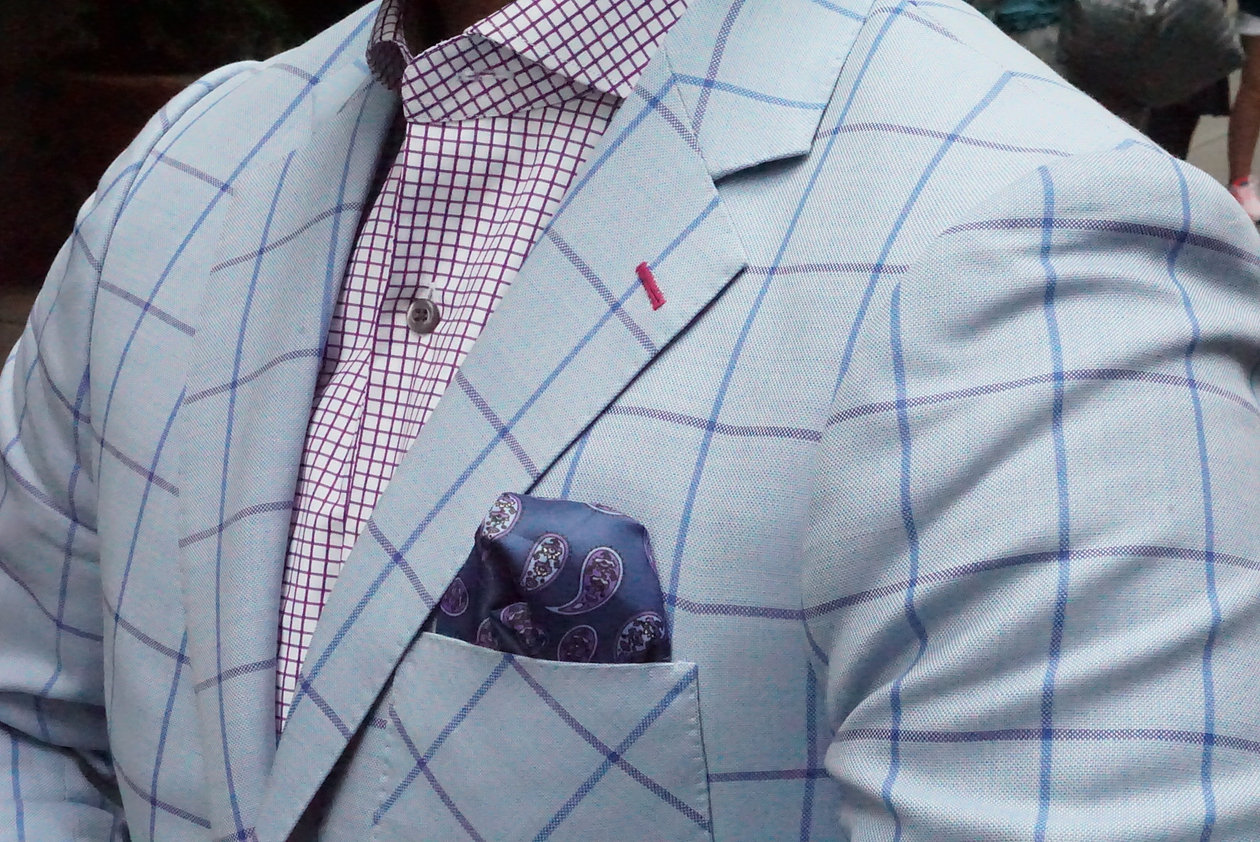 2. SHIRT BUTTONS & SHIRT PLACKET
It is very rare that my button down shirts either: (1) Have the typical shell button ~or~ (2) Show the buttons at all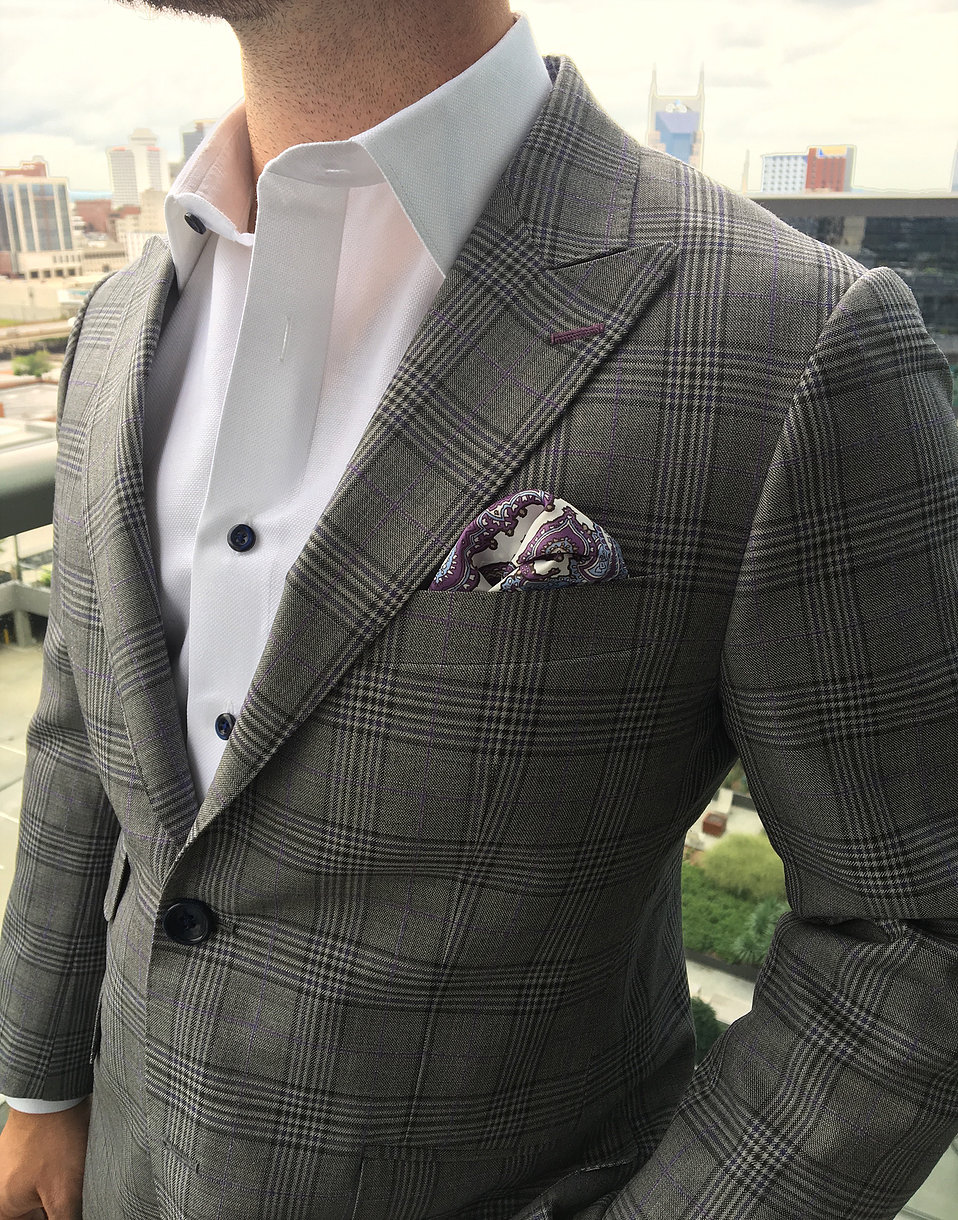 I've started customizing the buttons on my shirt to either match the color accent of the shirt (ex. a purple check shirt, I select purple buttons) or to match the color of the suit jacket/sport coat or the pattern on it (ex. on a light blue shirt I choose navy buttons to match my navy blue jacket). This has become a very popular customization option for my clients and rarely do they select normal colored buttons. Even if you're not wearing a sport coat, colored buttons add a little extra something to your normal everyday look.
The other trend I've noticed and often sport is what's called a "covered placket." A placket is the double layer of fabric that holds the buttons and buttonholes in a shirt. A covered placket simply has an extra layer of fabric that covers the buttons on your shirt (see picture below). A covered placket is also a great alternative to using black studs on a tuxedo shirt and can be worn either with a bow-tie or regular neck tie.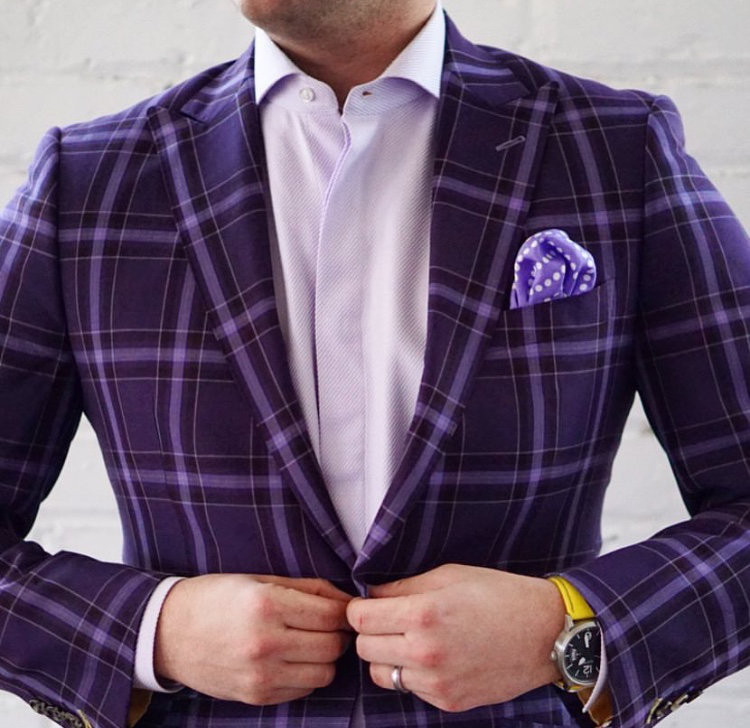 And remember, always wear with confidence. Don't be afraid to step out of your comfort zone because I can guarantee you'll receive compliments for taking the extra step!